Eleonora Pons Maronese (Lele Pons) – $180,000 per Sponsored Post
Lele Pons got her start with Vine and switched over to YouTube once the former became less relevant. Nowadays, not only is she an influencer but Lele also sings, acts, hosts a podcast, and co-wrote a novel.
Lele boasts over 17 million subscribers on YouTube and over 49 million followers on Instagram. In 2019, Lele placed number 27 on Hopper's Instagram Rich List. Given that she's bringing in over $180,000 per sponsored post, that's not much of a surprise!
Michelle Lewin – $12.5 Million per Year
Michelle Lewin was once a model in her home country of Venezuela. However, she now lives in Florida and works as a fitness influencer. Not only does Michelle offer workshops and fitness classes but she also has her own line of workout equipment and supplement products.
With over 15.1 million Instagram followers, it's pretty clear how Michelle manages to pull in $12.5 million per year. Michelle is the perfect example of how an influencer can turn their brand into a business.
Ana Cherie – $5,000 per Sponsored Post
Ana Cherie started out as a fitness influencer and has used that to build an entire business and brand. The 36-year-old opened a gym alongside her husband, Ben Moreland, who's a personal trainer and MMA coach.
Furthermore, Ana became a Playmate and sells access to her private Instagram and Snapchat accounts. Be warned that those accounts are not safe for work and those who want to purchase access must be at least 18 years old.
Paul Nicklen – $23,000 per Sponsored Post
Unlike a lot of other influencers, Paul Nicklen's money doesn't come from selfies. Paul is a nature photographer, marine biologist, and contributor to National Geographic. Despite his huge success, and ability to get $23,000 per sponsored post, Paul is still very selective about who he collaborates with.
"I am very particular about who I work with – relationships must be organic and align ethically." With 7.3 million Instagram followers, Paul can be as picky as he wants!
Charli D'Amelio – $4 Million per Year
Charli D'Amelio is one of TikTok's most successful influencers, with over 142.3 million followers. Her content includes choreographed dances, some of which are solo and some of which are group dances.
At only 18 years old, Charli has a net worth of $20 million and was crowned the most followed TikToker in 2019. Since then, Charli has gotten a show on Hulu, started a nail polish and makeup line, became a podcaster and written a book. Not bad for 18 years old!
Addison Rae – $14,500 per Sponsored Post
At 21 years old, Addison Rae is the fourth most followed TikToker with over 87 million followers. Addison is popular for her various dance videos on the platform and she's since gotten involved in mainstream Hollywood, as well.
The social media influencer has released a single titled "Obsessed" and starred in a She's All That remake titled He's All That. However, Addison hasn't been without controversy as many accuse her of taking credit for choreography that was created by other TikTokers.
James Charles – $16.73 Million per Year
James Charles started his YouTube channel in 2015 and is now known as the most popular beauty YouTuber – with over 25.5 million subscribers. James also boasts 22.9 million Instagram followers and makes a whopping $16.73 million yearly!
The influencer has broken barriers by becoming CoverGirl's first-ever male spokesperson. He's also created his own line of beauty products with Morphe. There's no doubt in our minds that James is just getting started…
Rosanna Pansino – $5 Million per Year
Rosanna Pansino is the creator and star of the YouTube channel Nerdy Nummies, in which she creates baked goods inspired by video games and "nerdy" books and TV shows. Rosanna has over 13.2 million subscribers on YouTube and over 4.4 million Instagram followers.
The influencer has also become the host of the reality competition show Baketopia. Rosanna is consistently one of YouTube's highest-paid creators and even topped the Forbes "Top Influencers: Food" list in 2017.
Zach King – $450,000 per Year
Zach King is an illusionist and filmmaker who rose to popularity on the platform Vine. Zach would make what he called "magic vines" in which it looked like he was performing magic tricks in the videos.
Since Vine has ceased to exist, Zach moved his talents to TikTok and YouTube and has found ample success with both. Zach has over 68.2 million followers on TikTok and over 11.2 million YouTube subscribers.
Nikkie de Jager – $29,600 per Sponsored Post
Nikkie de Jager is best known for her YouTube channel NikkieTutorials in which she posts makeup and beauty tutorials. Nikkie's claim to fame was her video titled "The Power of Makeup" which went viral in 2015 and started a social media trend in which people posted makeup-less selfies.
She currently boasts 13.9 million subscribers on YouTube and 16.1 million Instagram followers. In 2020, Nikkie released a video titled "I'm Coming Out" on her channel, revealing that she's transgender.
Bretman (Da Baddest) Rock – $250,000 per Year
Bretman (Da Baddest) Rock is a beauty influencer who, like many others, got his start on Vine and switched over to YouTube to further his success. Bretman has 8.9 million subscribers to his YouTube channel where he posts beauty tutorials and comedic videos.
Bretman made history when he became Playboy's first-ever openly gay male cover model. In 2021, Bretman added "reality TV star" to his resume when he got his own show called MTV's Following: Bretman Rock.
Camila Coelho – $8.08 Million per Year
Camila Coelho got her start as a makeup blogger and now boasts a whopping 9.8 followers on Instagram! She's created her own clothing company, called Camila Coelho Collection, which is inspired by her Brazilian roots.
Camila also collaborates with other companies, such as Revolve, works as a fashion model, and has become a regular at Fashion Week. Camila doesn't just design clothes, though, she's also started a line of beauty products called Elaluz.
Tammy Hembrow – $400,000 per Year
Tammy Hembrow is a fitness influencer who offers workout tutorials and meal plans. The Australian influencer also owns an athleisure-wear company called Saski Collection. She even has a fitness app called TammyFit. Tammy has 15.1 million Instagram followers and 1.35 million YouTube subscribers.
Interestingly, Tammy used to be close friends with Kylie Jenner, another influencer who's made a successful career for herself on social media. In fact, many argue that the public feud between the two women helped promote their respective careers.
David Dobrik – $15 Million per Year
David Dobrik is one of the world's highest-paid influencers, making a whopping $15 million per year. He's not only a YouTube star in his own right but he's also the founding member of The Vlog Squad, which is a group of comedic content creators.
David works both solo and with his friends to create comedic sketches, pranks, giveaways, and vlogs. David insists that "long-term partnerships are where the money is" and given his success, it seems that he'd know!
Garrett and Jessica Gee – $8,000 per Sponsored Post
Garrett and Jessica Gee, along with their three kids, are a family of influencers whose Instagram account is called TheBucketListFamily. The Gees sold all of their belongings in order to travel the world and they document the entire thing on social media.
The family started their journey in 2015, and they now have 2.6 million Instagram followers, have traveled to 86 countries, and earn $8,000 per sponsored post.
Anna Nystrom – $7.88 Million per Year
Anna Nystrom is a fitness influencer whose brand is about more than just physical health. Anna talks openly about how fitness, and the creativity of social media, helped her mental health a lot when she was going through a dark time.
The influencer now has 8.3 million Instagram followers, and 125,000 YouTube subscribers, makes roughly $7.88 million per year, and is in a much better place both physically and mentally.
Lauren Bullen (Gypsea Lust) – $2 Million per Year
Lauren Bullen is a travel blogger whose Instagram account boasts a whopping 2.1 million followers. She's a self-taught photographer and sells photography tutorials, as well as presets, which contribute to her annual earnings of $2 million.
Lauren only had 2,000 Instagram followers when she first started her social media career, which is also when she began to go by Gypsea Lust. Luckily for Lauren, her career took off when she was hired to document her travels for a tourism company.
Amra Olevic – $12,000 per Sponsored Post
Amra Olevic is a beauty influencer who went viral after she clapped back at people who hate social media influencers. Amra said, "An influencer is a hybrid of many jobs. A stylist, makeup artist, hair stylist, photographer, editor, creative director. And y'all still saying it isn't legitimate?"
"FOH lol. Not many can do it & stay consistent. Ion wanna hear no influencer slander again." Clearly, many people agreed with her because she now has 5.6 million Instagram followers!
Ihssane Benalluch – $6,100 per Sponsored Post
Ihssane Benalluch is a travel blogger and, arguably, the most famous and highest-earning influencer who wears a hijab. With 3.5 million Instagram followers, Ihssane shared her thoughts and tips about makeup and fashion, as well as her travel adventures.
In 2018, she was labeled an Arab Youth Pioneer, which is a group of young people who are celebrated for showing a positive image of Arab youth to the world.
Dixie D'Amelio – $3 Million per Year
Dixie is the older sister of Charli D'Amelio and is also a TikToker in her own right. Dixie got her start with TikTok and has earned herself over 57 million followers. However, she's since moved away from the platform in order to start a music career.
Dixie explained that she wants to separate her work from that of her sister. "I don't want to do what she's doing. I don't want to be a dancer, because that's her thing and I have my thing."
Kayla Itsines – $150,000 per Sponsored Post
With a whopping 11.9 million Instagram followers to her name as of 2019, Kayla Itsines is certainly a huge hit on social media. While she might not be reinventing the wheel with her interval workout routines, fans can't seem to get enough of her transformation photos.
Beyond social media, Itsines also has her own app – Sweat With Kayla, and she is believed to be earning about $17 million per year. In 2016, Time included Itsines in their list of the 30 most influential people on the Internet.
Jake Paul – $21.5 Million per Year
While he has, at times, lived in the shadow of his brother Logan's controversy, Jake Paul isn't exactly an angel. Another social media personality on this list to have previously blown up from his Vine exploits, Paul is currently posting all sorts of comedy and music videos on his YouTube channel, which has 19.7 million subscribers.
Outside of this, Paul has appeared on TV shows such as Disney's Bizaardvark, and even fought in a pay-per-view boxing match against fellow YouTube star KSI.
Danielle Bernstein – $20,000 per Sponsored Post
Through her blog We Wore What, Danielle Bernstein has gradually developed a reputation as one of the most sought-after young fashion bloggers on the internet. She has accumulated an impressive 1.7 million followers on Instagram, but her achievements also translate into money.
According to Forbes, it is believed that Bernstein regularly earns $20,000 for each of her sponsored Instagram posts. Despite this, Bernstein has reiterated that she's not interested in doing this for the money, talking about fashion is her deepest passion.
Lilly Singh – $10.5 Million per Year
For the last few years now, Lilly Singh has been regarded by many, including Forbes, as one of the most influential figures on social media.
Not only is she a big hit on Instagram, but Singh's hilarious sketches inspired by her own upbringing and family have earned her, as of 2019, 14.8 million subscribers on YouTube. It is believed that Singh is earning somewhere in the region of $10.5 million per year. She has even appeared on a number of talk shows.
Cameron Dallas – $17,000 per Sponsored Post
Originally a big personality on Vine, Cameron Dallas has since made a smooth transition to other social media platforms. He continues to provide content for his 5.5 million YouTube subscribers and 21.3 million Instagram followers.
Not only has does Dallas earned a whopping $17,000 per sponsored post, but he is also pursuing a career in acting, starring in movies such as Expelled and The Outfield. He has even landed his own reality show on Netflix called Chasing Cameron.
Miranda Sings – $5 Million per Year
There is no denying that Miranda Sings is one of the most recognizable faces on this list. Colleen Ballinger plays a strange, narcissistic character who somehow, still managed to capture the hearts of millions of people on YouTube.
Miranda Sings has acquired 10.8 million subscribers over the last few years. Due to her iconic demeanor, Ballinger has profited tremendously, earning around $5 million per year. She has also appeared in films and TV shows on Netflix.
Aimee Song – $9,000 per Sponsored Post
There was a time when Aimee Song was more than happy to blog for free. However, ever since her blog Song of Style blew up online, the Californian interior designer has inevitably managed to benefit from a financial standpoint.
With 4.6 million Instagram followers to her name, Song is in a position now where she gets to work with some of the best designers in the world. According to WWD, Song made somewhere $1-3 million in 2016 alone.
Smosh – $11 Million per Year
If you haven't heard of Smosh by now, then you simply haven't spent enough time on YouTube. Ian Hecox and Anthony Padilla have been providing hilarious content for years now, getting 25 million subscribers in the process.
Famous for their comedy sketches, Smosh are so famous now that a number of actors have guest-starred in their videos. According to Business Insider, Hecox and Padilla earn about $11 million per year, and it seems like that will only rise with time.
Zoe Sugg (Zoella) – $70,000 per Month
Better known by her online name Zoella, Zoe Sugg is a YouTuber who is best known for her products, haul videos and beauty tips, amongst other things. However, her biggest claim to fame is probably her books.
Her debut novel Girl Online came out five years ago and made the highest number of sales for a novelist's debut. Her YouTube exploits alone earn her about $70,000 per month and she has achieved all of this before reaching the age of 30.
Dan Middleton (DanTDM) – $18.5 Million per Year
Dan Middleton, better known as DanTDM, has been developing a huge fan base on YouTube since 2012. The professional gamer first rose to fame from his reviews of the popular video game Minecraft.
There is no denying that his transition from cult gamer to the highest-earning vlogger in 2017, is nothing short of extraordinary. As of 2019, DanTDM has 22.2 million subscribers and it is believed that he is making somewhere in the region of $18.5 million per year.
Julie Sarinana – Up to $150,000 per Sponsored Post
Another young woman who has made a living from her own fashion blog is Julie Sarinana. Her blog, Sincerely Jules, has truly taken off over the last few years and as of 2019, she has an impressive 4.6 million followers to her name.
Julie loves nothing more than promoting clothes and accessories from some of the world's top designers. So it should make perfect sense that she can earn up to $150,000 for a sponsored post. She also has her own clothing line.
Dude Perfect – $20 Million per Year
Unlike a lot of people on this list who have made a living all by themselves, Dude Perfect is certainly a team effort. Consisting of five men – Garret Hilbert, Tyler Toney, Cody Jones, Coby Cotton and Cory Cotton, these guys post videos of themselves doing all sorts of cool sports-related stuff.
This includes intricate trick shots, amongst other things. At any rate, their videos have earned them an impressive 36 million subscribers on YouTube and $20 million per year.
Nash Grier – $13,000 per Sponsored Post
Originally making a name for himself on Vine when he was just 15 years old, Nash Grier is doing most of his work now on social media platforms such as YouTube and Instagram. Not only does he earn about $13,000 per sponsored post, but Grier has advertised numerous products for huge fees ranging between $25,000 and $100,000.
In 2017, Grier appeared in the Netflix film project You Get Me. Nash Grier has been affiliated with other social media influencers, previously living with Cameron Dallas.
Felix Kjellberg (Pewdiepie) – $12.5 Million per Year
Better known in the world of social media as Pewdiepie, Felix Kjellberg is a force to be reckoned with when it comes to online gaming. However, with his video making talent comes a reputation for doing things that have offended a wide variety of people.
This hasn't stopped him though from raking in $15.5 million in 2018 alone. Moreover, the fact that he has 102 million YouTube subscribers is a testament to just how popular he is. He even launched a limited-edition clothing line.
Jen Selter – $15,000 per Sponsored Post
One of the most successful health and fitness influencers on social media is undoubtedly Jen Selter. With a staggering 12.8 million followers to her name, it should come as no surprise that the L.A. woman is making a lot of money from her work online.
Not only does she have her own website that grants her fans access to health tips and fitness routines, but Selter manages nine other Instagram profiles, meaning that she earns about $1.4 million per year.
Ryan ToysReview – $22 Million per Year
What separates Ryan ToysReview from other social media influencers on this list is his youth and innocence. Because he is just a child, enjoying his toys in front of a character,
Ryan has been able to steal the hearts of millions of people around the world with his love for toy trains and Lego. Now, at seven years of age, Ryan is already one of the highest-earning people on social media, with a staggering 17 million followers on YouTube alone.
Huda Kattan – $18,000 per Sponsored Post
While she might not have as many followers on Instagram as other people on this list, 1.8 million is still extremely impressive, as far as Huda Kattan is concerned.
Both a beauty blogger and an entrepreneur, Kattan has been proudly endorsing her cosmetics line Huda Beauty since 2013 and there is no denying that her social media exploits have only risen her public profile. Kattan apparently gets about $18,000 for each of her sponsored posts. As of 2019, she has a reported net worth of $610 million.
Tyler Oakley – $6 Million per Year
With an impressive 7.34 million subscribers to his name, as of 2019, Tyler Oakley is truly making a name for himself online. He is living proof that there are so many ways that one can earn a lot of money through social media platforms.
Unlike many of the other people on this list, Oakley is less interested in making people laugh with his content. Instead, he focuses more on a number of serious topics, such as bullying, diet and LGBTQ rights.
Chiara Ferragni – $8 Million per Year
For the last decade, Chiara Ferragni's blog The Blonde Salad has been one of the most popular fashion blogs on the internet. Through her blog, it is clear to see just how far the Italian influencer has come in the last 10 years.
Her 10 million followers on Instagram means that Chiara is raking in a lot of money for each of her sponsored posts. She also makes money from her own collection – most notably her shoe line.
Evan Fong (VanossGaming) – $17 Million per Year
When you have about 25 million subscribers on YouTube, you know you're going to make a ton of money. We're talking about Evan Fong in this scenario. Better known as VanossGaming, Fong's YouTube alter-ego should clearly suggest what he likes to do on social media.
Basically, Fong spends a lot of time gaming, vlogging and having a good time doing it. In 2018 alone, he earned a staggering $17 million and he did it while playing games such as Assassin's Creed and Call of Duty.
Mark Fischbach (Markiplier) – $12.5 Million per Year
Through his "Let's Play" videos, Mark Fischbach aka Markiplier knows how to do video game reviews with a funny spin. The Hawaii-native spends so much time on his PS4 that he thought it would make sense to make a living out of it.
In 2018, the talented social media influencer made a whopping $17.5 million. Markiplier has developed such a huge fan base that he even appeared on Jimmy Kimmel to show off exactly what he does. Markiplier has 24.6 million YouTube subscribers.
Logan Paul – $80,000-$150,000 per Sponsored Post
There is no denying that Logan Paul is a controversial figure in the world of social media. He developed notoriety when he uploaded a certain Japanese video on his YouTube page. After tons of outrage from the online community, Paul was forced to take down the video in question.
Despite this setback in his career, Paul has since apologized for his actions and was still YouTube's 10th highest earner in 2018. The YouTube personality still has 20 million subscribers.
Jacksepticeye – $16 Million per Year
There is no denying that Sean McLoughlin is one of the most outspoken, vulgar social media figures on this list. The young blogger, better known as Jacksepticeye, is believed to be the most popular online blogger in all of Ireland, at least according to Forbes.
Sean loves commentating on the latest video games on live-streaming platform Twitch and he currently has about 23 million followers on YouTube. Jacksepticeye has even made a series for Disney.
Jeffree Star – $18 Million per Year
What else can be said about Jeffree Star that hasn't been said already? This larger-than-life makeup artist has been making a name for himself since the times of Myspace.
These days, he is one of the most influential figures in the world of online cosmetics, having co-founded his own company – Jeffree Star Cosmetics. This means that he sells his own lipstick and eye shadow, amongst other products, which has earned him in excess of $100 million.
Kylie Jenner – $1,266,000 per Sponsored Post
In all fairness, Kylie Jenner was already rich and famous before her social media exploits. However, her Instagram account alone has taken her career to another level, earning her up to $1,266,000 per sponsored post. As of December 2019, Jenner has 153 million followers, making her one of the most-followed people in the world.
Through Instagram, she has been able to transform her very own Kylie Cosmetics into an extremely successful brand. It seems like the entire Kardashian-Jenner family has a way with Instagram.
Sommer Ray – $3 Million per Year
It is believed that Instagrammer Sommer Ray makes at least $26,000 per sponsored post and as of 2020, she is believed to have a net worth somewhere in the region of $8 million. Each Instagram post is sponsored by her company and not to mention the fact that she has a plethora of endorsement contracts.
When you take into consideration that she has a staggering 25.5 million followers, she is sitting on an absolute goldmine. Ray also makes up to $40,000 per month from her YouTube revenue.
30+ Celebs That Have Admitted to Questionable Hygiene Habits
Celebrities, by their nature, tend to live their lives in the open. This means that we often learn things about them that we didn't expect. Lately, this seems to include the hygiene practices of everyone's favorite celebrities and some of them have really given fans some pause. These celebrities all shared hygiene habits that fans and critics pushed back on.
Post Malone
Post Malone has long been the source of speculation that he's a smelly guy. However, there isn't a whole lot of concrete evidence to prove it's as bad as everyone says.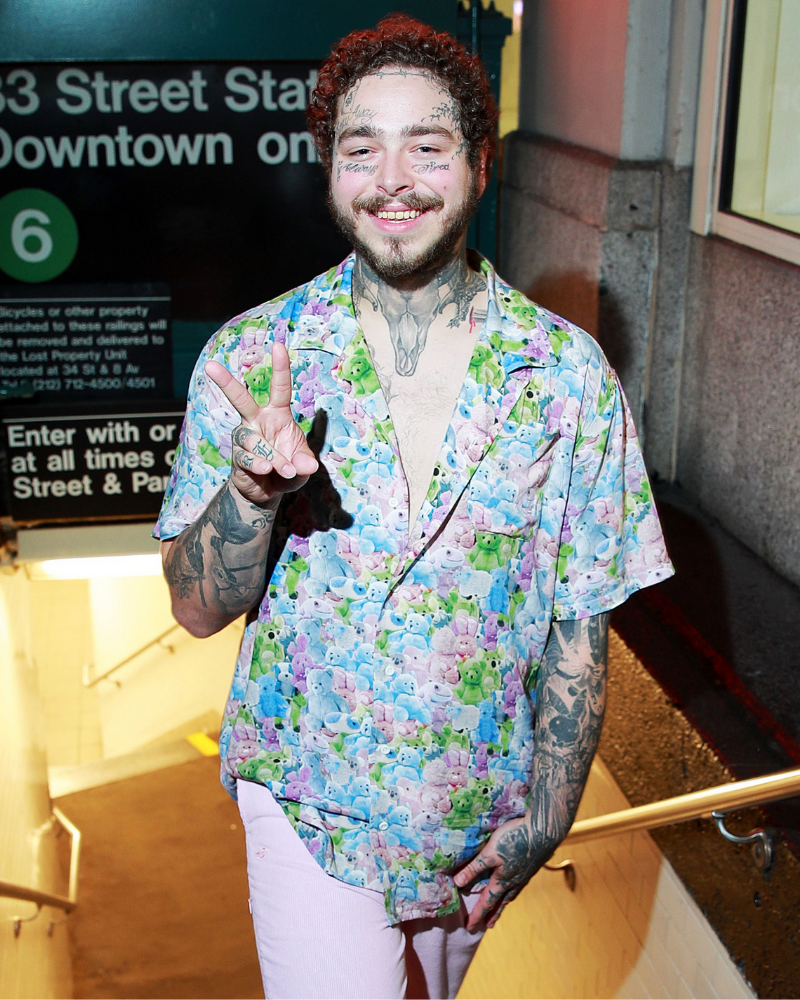 The rumor that his manager quit working with him due to the smell only helped fuel the fire. The singer has assured fans that the rumors of his smell have been greatly exaggerated but that he chooses not to "wear any deodorant or anything."
Jessica Simpson
No one was quite ready when Jessica Simpson told Ellen Degeneres that she only brushes her teeth about three times a week. At least she flosses and uses mouthwash daily.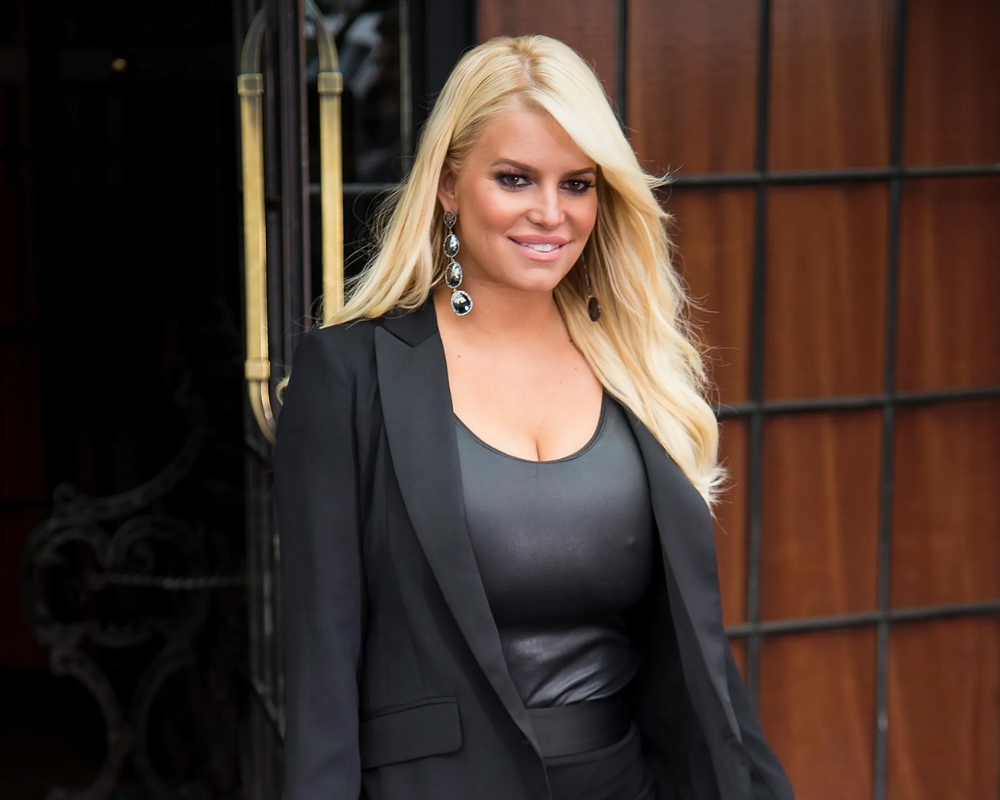 Degeneres pressed her as to why and Simpson answered, "Because my teeth are so white and I don't like them to feel too slippery." She said that she does wipe them down, though, with a t-shirt or cloth. Still, she insists that her breath stays fresh.
Mila Kunis and Ashton Kutcher
Ashton Kutcher and Mina Kunis recently garnered a lot of attention for their hygiene practices. They discussed it on an episode of the Dax Shepard's podcast Armchair Expert.
Kunis stated, "When I had children, I also didn't wash them every day. I wasn't that parent who bathed my newborns – ever." Ashton later added, "If you can see the dirt on them, clean them. Otherwise, there's no point." Once everyone listened to the episode, plenty of people took to the internet to share their opinions.
Adele
Audiences weren't sure what to do when Adele admitted, "I'd like to stop picking my nose, it's a really bad habit that I have."The revelation didn't stop there either.
She continued, "The best thing is I pick my own kid's bogeys. Even further, she added on, "When he was a baby and had his first cold – yes we're getting really gross now – I sucked the snot out of his nose because he was so congested."
Matthew McConaughey
Matthew McConaughey revealed that he had forgone deodorant and cologne over the last 20 years. Yet, some argue that he should probably do something to offset that. Specifically, his co-star in Fool's Gold, Kate Hudson, found it a bit much at times.
He's since shared that Hudson did ask him to use salt rock as an alternative to deodorant to help reduce the smell of body odor when they filmed scenes together. We wonder if he ended up taking the suggestion.
Dax Shepard and Kristen Bell
In the situation with Kunis and Kutcher, Dax Shepard was actually the one to start the conversation. He stated that soap wasn't necessary every time in the shower.
On the View, Shepard and his wife, Kristen Bell, addressed the issue again. Bell stated that she is a "big fan of waiting for the stink," further explaining that, "Once you catch a whiff, that's biology's way of letting you know you need to clean it up."
Bradley Cooper
Bradley Cooper has a long career of movies behind him. Still, it surprised fans to hear his hygiene admission in an Esquire interview.
The star told the interviewer that he doesn't use deodorant. He explained that he does this because he believes that the human body is set up so that it "self-cleans." Yet, he also said he showers about three times a day, so it could be a much worse hygiene confession.
Shia LaBeouf
Since his Disney beginnings, LeBeouf has become a rather eccentric star in Hollywood. Unfortunately, he's also gotten some complaints about body odor.
One person to say so was Maddie Ziegler, the dancer he worked with when filming "Elastic Heart" by Sia. Later, while filming the movie Fury, he also forwent showering to get into character. While it may have worked, the cast and crew didn't appreciate the results during the long hours shooting scenes together.
Adrienne Bailon
The last thing anyone expected from this former Cheetah Girl is a confession of questionable hygiene. Yet, she claimed that she "never gets sick" despite this upsetting tidbit.
On an appearance of The Real, the actress and musician came under fire when she admitted that she doesn't always wash her hands in the restroom. She argued, "Not at home. What did I touch? It's my house. The toilet paper touches my behind. I don't touch my behind. Not this skin."
Jake Gyllenhaal
With the bathing debate raging strong, Gyllenhaal had an admission of his own to add. He's not one for frequent bathing.More specifically, in 2021, he told Vanity Fair that "more and more, I find bathing to be less necessary at times."
We have to wonder about the specifics of this comment. After all, everyone has a different standard for "often" it seems but we're not too confident in how often "less necessary" bathing means.
Megan Fox
Megan Fox has starred in a number of movies now, including a good number of fan favorites. However, we probably didn't need to know about her flushing habits. She's mentioned in an interview that she often fails to flush behind her, even when she's at other people's houses.
She also added a confusing and additional detail that, "My wardrobe on Transformers always smells like farts, and I have no idea why." At the very least, we're glad to know she's honest.
Jennifer Aniston
If we were as busy as Jennifer Aniston, we'd probably need a lot of coffee to help us out too. The only problem is that coffee doesn't come without a cost.
Unfortunately for some of Aniston's costars, this frequent coffee consumption on the set can lead to some upsetting results when there's a kiss in the script. Both Jason Bateman and Alec Baldwin have complained about it and Bateman even went as far as to directly offer the actress mints before moving forward with one scene.
Zac Efron
You would hope that someone who hits the gym hard and frequently would shower off the sweat that they've built up. That isn't always the case, however.
Actor Zac Efron is known for his choice to skip out on showers, even after a heavy-duty workout. On the bright side, he doesn't necessarily forego cleanliness altogether but rather puts his faith in baby wipes to keep himself clean. It sounds like an option — even if it's a questionable one — for a busy lifestyle!
Jennifer Lawrence
This one isn't so much a case of bad hygiene as it is a ritual that tends to gross her costars out. They only have to worry about it for a scripted kiss, though.
The actress has shared that especially while she was filming The Hunger Games, being smelly was part of the job. If there was a kissing scene, she'd prepare with a good, stinky lunch heavy on ingredients like garlic and tuna. We guess it could have helped break the tension!
Robert Pattinson
Robert Pattinson has come a long way since his Twilight days. The actor has made his way up as a heavy name when Hollywood needs a serious actor. On the other hand, he revealed a secret about being the face of a fragrance.
He told Allure that while he's a spokesperson for Dior Homme, he doesn't wear the cologne every day. In fact, he told the interviewer that he's heard that he smells like crayons. We suppose it could be much worse than crayons!
Kesha
We should start by saying that this is an older story from Kesha. So, maybe she's changed her ways since this interaction.
She once told an interviewer during a BBC interviewer that she wasn't someone who smelled good and that she's even been told that she smells like a diaper full of shrimp. We're not sure we would even know how to react if someone told us we smelled like a diaper full of shrimp.
Viggo Mortensen
This is another situational story, so we can't say that his hygiene is bad all of the time. He just got into some method acting to act in Lord of the Rings.
To prepare for the role of Aragorn, he decided he needed an idea of what it was like to live like the characters to get in the headspace. So, he left behind his more-than-comfortable home to live in the woods. Unfortunately, it's hard to stay tidy when you're living off the land.
Simon Baker
Simon Baker opened up about his opinions on personal hygiene in an article with People magazine. Particularly, he stated that he isn't a fan of deodorant.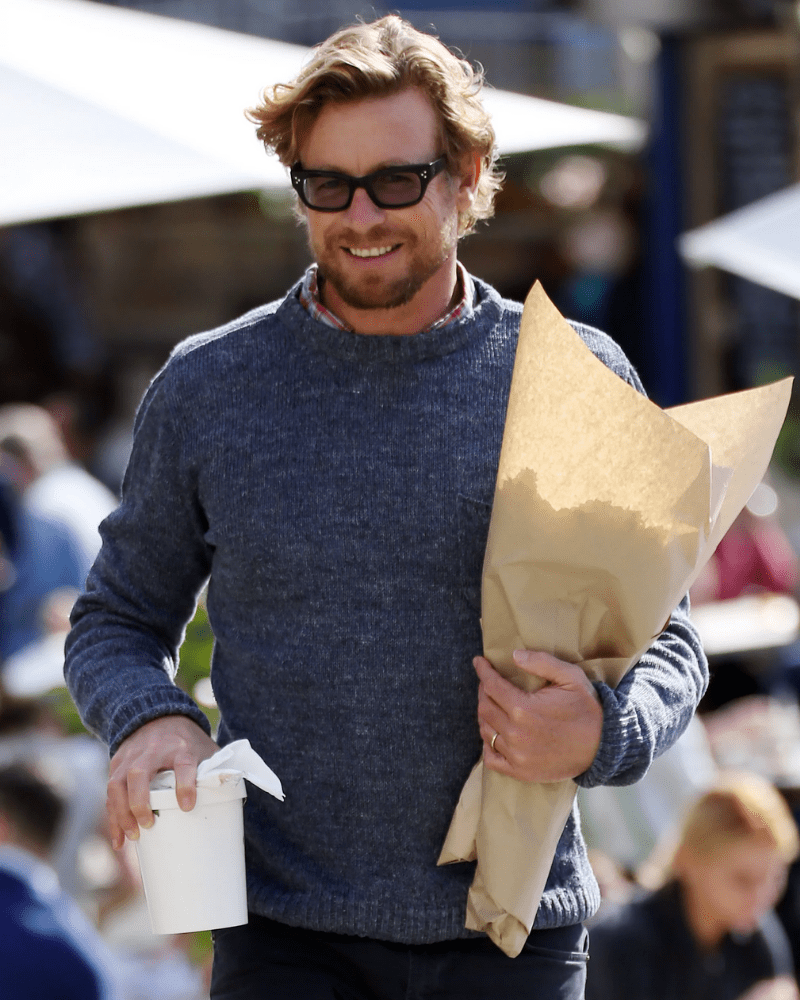 However, it seems like the admissions didn't stop there. Baker is close friends with actress Naomi Watts and she even serves as the godmother to his daughter. Watts has described Baker's style in that he "rolls out of bed and is ready to go" and that the star isn't "much of a groomer."
Shailene Woodley
Shailene Woodley is well-known for her preference for some natural options over traditional ones and has spoken more than once with some unexpected opinions. For example, she forgoes deodorant but makes up for it with essential oils in its place.
That sounds like it might work but it also leaves her clothes stained with the essential oils, according to some sources. This has included accusations that designers who work with Woodley don't really want their lenders back.
Miley Cyrus
There were rumors flying around a while back that Miley Cyrus used to live in quite a state. Specifically, they claimed the star let her house fall into a state of disarray.
The rumors weren't about a few dishes either. They claimed that the star left animal waste, old food, and mounds of dishes piled up. Life & Style magazine even asserted that it came up in the split between Cyrus and Liam Hemsworth. We wonder how much weight is behind these claims.
Cameron Diaz
When The Other Woman premiered, interviewers probably weren't expecting Cameron Diaz to take a stance on deodorant. They probably really didn't expect a stance against it.
The actress said, "I don't believe in antiperspirant. It's really bad for you. I haven't used it for almost 20 years." That's fair enough but she also claimed that wearing deodorant can make things worse. She claimed, "You're stinky because you use antiperspirant. It keeps all the stink in."
Uma Thurman
Uma Thurman has made herself a titan in Hollywood. With titles like Pulp Fiction and Kill Bill under her belt, she remains a household name. Yet, that doesn't mean she's perfect.
If one stylist is to be believed, Thurman sometimes arrives "wearing clothes covered in crusty, smelly food." They even doubled down on what they said, claiming they once pulled a two-week-old shrimp off of Thurman's back. How would you not notice rotting seafood on your back?
Anderson Cooper
Anderson Cooper graces plenty of television screens every day as one of the famous faces of CNN. Yet, he's sparked a hygiene debate before.
He once admitted that he usually wears a trusty pair of jeans when he isn't dressed for work. That seems fine until he admitted that he wears the same pair of jeans every day and only washes them about three or four times a year. The admission was controversial, to say the least.
Tom Ford
Tom Ford is well-known as a fashion designer and he even sells his own fragrances. So, you'd probably expect that those scents were among his favorites.
Speaking to New York Magazine, though, Ford confessed that he doesn't actually use his own fragrances. For that matter, he forgoes any fragrances at all, even opted away from deodorant. In a not-so-flattering light, he described his own personal odor as "a little sweat [and] a little dog."
Alicia Silverstone
Alicia Silverstone has been questioned by her fans more than once for hygienic practices. For one, she's known to leave deodorant behind, even for a workout.
One concept that made headlines a while back was when she shared that she fed her son from her mouth. More specifically, she would chew the food for him before letting him eat it. It was a practice that many questioned, especially the potential transfer of germs.
Orlando Bloom
From Pirates of the Caribbean to The Lord of the Rings, Orlando Bloom has had quite a few memorable roles. However, there are some complaints against the actor. Off-screen, he's been accused of being a little bit messier than he appears at his movie premieres.
Bloom's former partner, Miranda Kerr, has even admitted that she would drop hints that he might want to "was his clothes and perhaps shower more often," which isn't something most people want to hear.
Ezra Miller
Ezra Miller has delighted fans more than once with a fashion sense that's easy to recognize. On multiple occasions, they've stolen the show on the red carpet. Yet, as we've seen, fashion and flawless hygiene don't always go hand in hand and the same seems to be true here.
In an interview they did with GQ, Miller shared that they aren't that stringent with their hygiene routine. They described their personal scent as "cigarettes and not deodorant."
Adam Morrison
Adam Morrison first rose to fame as an NBA player. However, his six-year career also included notes on his personal hygiene, especially from his teammates. They had some upsetting accusations too.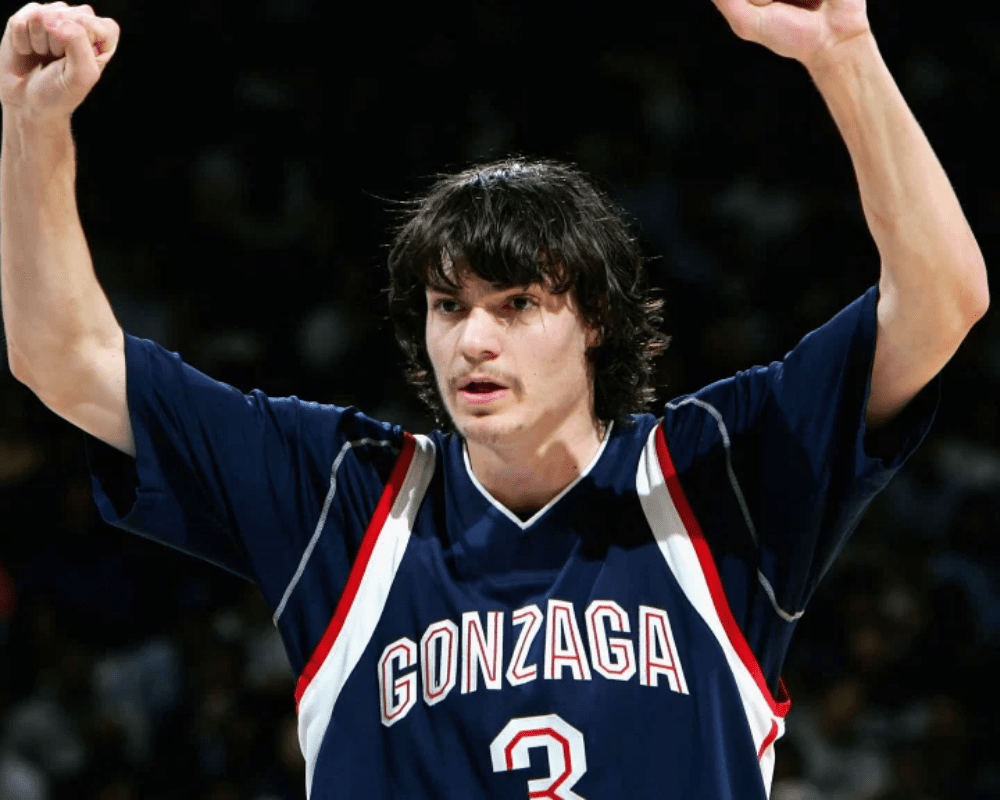 For one, they said the athlete rarely showered, which isn't something that you hope for from someone who frequently works out. They even said that he was known to sport the same three polo shirts for a year although we can at least hope they were washed frequently.
Leonardo DiCaprio
Aside from an illustrious career as one of Hollywood's biggest stars, Leonardo DiCaprio is well-known for his deep concern for the environment. Some sources have claimed that the actor takes these concerns into account in his hygiene routine.
These claims include saving water with fewer showers and skipping out on deodorant because they claimed that he considers it "unnatural." At least we know he's trying to make these changes for the greater good.
Charlize Theron
Charlize Theron was questioned in 2008 when she admitted one hygiene confession to David Letterman. However, she didn't say that she doesn't shower. Rather, she said that she'd be fine if she couldn't shower for a week.
"I'm very spoiled and I don't take for granted how lucky I am to stay in fancy hotels and fly first class," she shared, "So when I do have a little time off, I like to get down and dirty." We can't blame her too much for this approach!
Courteney Cox
Courteney Cox has brought quite a few memorable characters to life over the years. Still, she isn't perfect when it comes to hygiene.
Former husband and fellow Scream actor David Arquette confessed, "Courteney may be pretty, but if she's not on top of it, she smells like a truck driver." Don't worry that it puts a wrench in things or that Arquette is complaining, however, and he even continued to say that he likes that about her.
Jason Segel
Many fans know Jason Segel from his role in How I Met Your Mother. You might not know this behind-the-scenes fact about the show, though. At the time of filming, it wasn't uncommon to catch Segel smoking between takes.
This was something Alyson Hannigan, the actress who played Lily, took issue with. Apparently, the actress drew a line in the sand and refused to do an onscreen kiss until he stopped smoking. Funnily enough, it worked!
Christina Aguilera
There are few pop stars that have reached the heights that Christina Aguilera has. The musician has been among the most well-known in her field.
Still, no one can reach perfection and according to some sources, Aguilera doesn't always smell like roses. More specifically, Hannah Hooper from Grouplove has said that Christina has often had an unexpected fragrance. Hooper has said that she will "swear to G-d that she smells like hot dogs."
Gwenyth Paltrow
Actress and founder of Goop, Paltrow has come up with some interesting self-care solutions over the years and plenty of them have come under fire. Her search for an alternative to deodorant hasn't always been successful either.
According to some attendees, the star was trying out a new alternative at the Met Gala once that didn't hold up well. As a result, the product didn't keep her smelling fresh while everyone socialized throughout the night, much to other stars' chagrin.
Kourtney Kardashian
We've seen a lot of the personal lives of the Kardashian family over the years. Keeping Up With the Kardashians even brought up some hygiene debates. Particularly, fans were surprised to hear that the star had left deodorant behind while she was pregnant.
We can't blame her for being concerned or even skipping a few hygiene steps here and there but her partner at the time, Scott Disick, made it clear to audiences he had a problem with the decision.
Kim Kardashian
Kim Kardashian has made waves with hygiene decisions before too. However, her choices might actually have some weight to them.The confession that caught fans' attention was when Kim admitted that she only washes her hair about twice a week.
Shortly after the 2016 clip came out, many had questions but there were some people on her side. Many hair care professionals even said that one to three times a week is actually enough.
Johnny Depp
Johnny Depp has often been cited as a star that works a disheveled appearance into his fashion sense. Some of it might not just be for the look either. The actor has come up time and time again for his choice to steer away from frequent showers.
Unfortunately for his castmates on Pirates of the Caribbean, the actor shared that he even skipped a few times brushing his teeth to really get in touch with Jack Sparrow's character.
Julia Roberts
Much like her fellow actor Leonardo Dicaprio, Julia Roberts has her own concerns about the environment and she's made changes to suit these concerns.
First, she chooses to shower less frequently. Instead of a hygiene decision, however, this is actually to conserve water. Similarly, she abstains from deodorant in a similar concern that it's bad for the environment. We're glad to hear that this comes with fairly selfless reasoning, in the end.
Kristen Stewart
Supposedly during Twilight, Kristen Stewart forewent some important hygiene tasks during filming. We have to wonder if this was more due to the stress of filming than a frequent habit.
It's been rumored that, during this time, Stewart would wait a while between hair washes and sometimes even skip past brushing her teeth twice a day at times. To be fair, there's no word on whether these rumored habits continued after the series wrapped.
Brad Pitt
Brad Pitt has taken over Hollywood more than once during his career. He's frequently branched out into other business decisions as well as taken on new roles. This included a partnership with Chanel No. 5 but it ultimately ended.
At that point, Pitt decided that he was done wearing what he referred to as "synthetic scents." Actress and then-spouse Angelina Jolie even joked that around their house, the kids referred to him as "stinky Daddy."
Harry Styles
Many people already know that Harry Styles was a member of One Direction before forging a solo career of his own. Of course, you can't get much closer to someone than living on a tour but with them.
Zayn Malik noted in interviews before that the singer has particularly smelly shoes, adding that he couldn't be convinced to smell the singer's socks. Later on, his former girlfriend Taylor Swift even made comments on his oral hygiene.
Mel Gibson
Mel Gibson has come under fire for a lot more than just his hygiene over the course of his career. Yet, it wasn't a topic that was completely left out. Stylists that have worked with the star have complained more than once about having to deal with some horrific B.O.
One stylist even anonymously described Gibson as "the worst smelling celebrity on the planet," adding to his now-tarnished reputation with an accolade that no one would want.
Nicole Polizzi
If you don't recognize the name Nicole Polizzi, you'll definitely recognize this star by her one-name moniker, Snooki. We've seen a lot of the reality star's life play out on screen.
Once, she decided to share her skincare routine much to the horror of listeners. While exfoliating your skin can be great for it, we're not sure that cat litter is up for the job. Yet, Polizzi swears by the practice even though it sounds like a particularly harsh exfoliant!
Joan Rivers
Joan Rivers was well-known for her raunchy humor and wasn't afraid to go for a dirty or mean joke. So, fans might not be surprised to learn she had a few quirks of her own.
The comedian was known to opt to forego deodorant but she wasn't afraid to look for alternatives. The only problem is that the alternative she chose was still kind of shocking. Instead of just getting an all-natural deodorant, Rivers mixed booze and water in a spray bottle, which she would then apply to her clothes.
Vanessa Paradis
In her own right, Vanessa Paradis has found success as a model and an actress. She even dated another actor on this list — Johnny Depp — for a time.
It turns out their hygiene habits may have been more alike than most people care to consider. There have been plenty of claims that the star fails to shower regularly and it often leaves others steering out of her way to avoid the results of that decision.